About Tim Nowell
Native to the small town of Cherokee, Kansas : Tim was immersed in music from an early age by his musical family. Growing up, he was accustomed to listening to his uncles and cousins play classic country and folk music around campfires on the weekends, and learned his first two chords on the guitar from one of them. In his mid-20s, Nowell decided to turn his musical aspirations into reality, picking up the guitar at 26 and blazing a path for himself. His influences range from outlaw legends like Merle Haggard & Waylon Jennings, to the stylings of guys like Cody Jinks & Luke Combs. Even drawing influence from rock groups such as Shinedown.

Nowell released his debut, self-titled independent album in April of 2018. The album's lead single, the standout "Tape in the Dashboard," has since charted on the Bayou Country Music Association's Top 40 chart, and has earned radio airplay in Kansas, Missouri, Arizona, and New Mexico. His track "First Sip Of Moonshine" is currently in rotation on Europe's #1 Country Radio Station which syndicates throughout the US. Each song on the album was written solely by Nowell, each stemming from life experiences, living vicariously through friends' stories, and life's lessons.

After beginning his live career in bars in 2016, Nowell has also solidified himself as a strong opening act for major artists, already having shared the stage with Luke Combs, Joe Nichols, Granger Smith, Paul Cauthen, Logan Mize, Jason Boland & The Stragglers, William Clark Green, Casey Donahew, Josh Abbott, Cody Canada, The Lacs, Bart Crow, and Keith Anderson. Nowell is currently touring in support of his album. In the Spring of 2022, he released his lead single "American Like Me" which is now available on all platforms. Check out his tour schedule to catch one of Nowell's interactive, highly-energetic shows when he comes to your neck of the woods.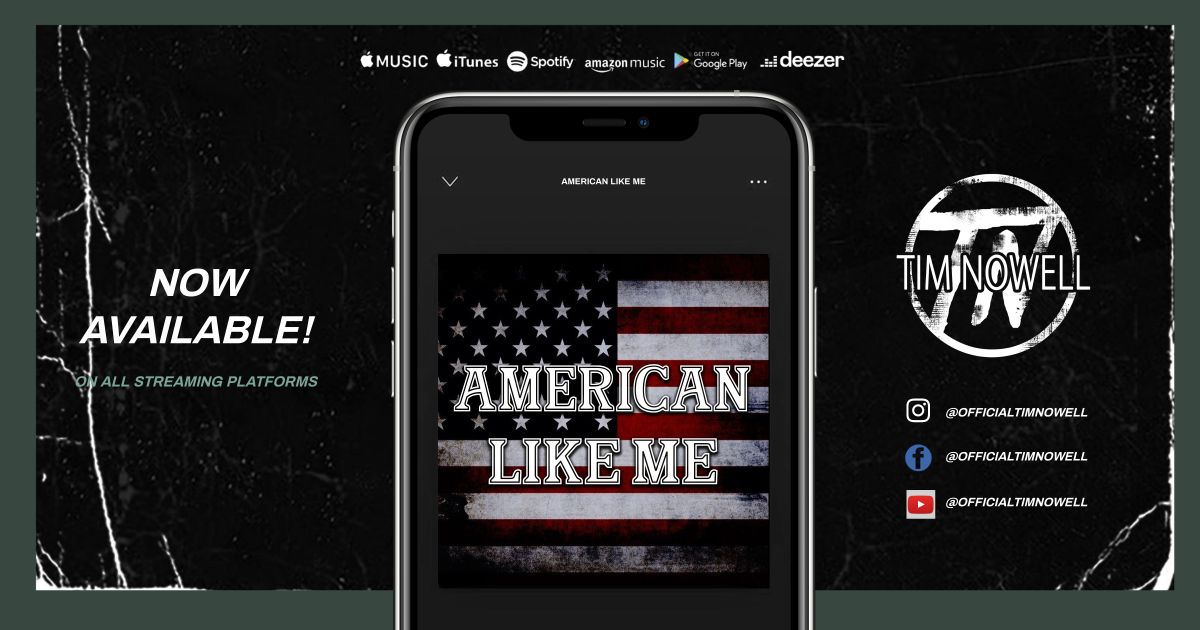 Notable Acts Opened For  - Luke Combs | Granger Smith | Joe Nichols | Paul Cauthen | Logan Mize | Jason Boland & The Stragglers | Casey Donahew | William Clark Green | Josh Abbott | Cody Canada | Bart Crow | Shane Smith + The Saints | Logan Mize | Ned Ledoux | Jason Michael Carrol | The Lacs | Zane Williams | Keith Anderson | Billy Don Burns |
 
2019 Pro Country Artist of The Year Nominee
 
Pro Country Album Review + Interview > https://bit.ly/372qvi4
 
2016 Tumbleweed Music Festival Talent Winner